The WPTT is excited to have a new education center in downtown Vallejo, CA.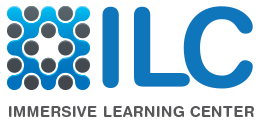 Using game-based learning, project based learning and immersive technology, the ILC makes learning fun and engaging. If a student is engaged, we have an opportunity to teach and the student has an opportunity to learn.
CURRENT PROGRAMS
Our programs enhance communication, collaboration, creativity, and critical thinking.
CODING
MINECRAFT
ROBOTICS & ENGINEERING
MEDIA LITERACY
KERBAL SPACE PROGRAM
TECHNOLOGY FOR EDUCATORS
FIND OUT MORE
Info@theilc.net
IMMERSIVE LEARNING CENTER
250 GEORGIA ST
VALLEJO, CA 94590